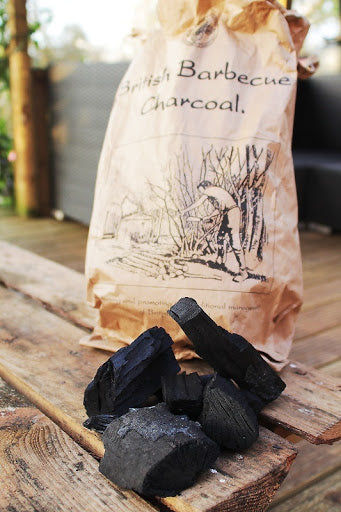 Barbecue Charcoal - British Made
£9.00
British Barbecue Charcoal
The Source
The wood we use to make this charcoal comes from sustainably managed broadleaf woodlands, these woods are either being coppiced or thinned. Coppicing means that trees and shrubs are cut don then allowed to grow again for a number of years. This method of woodland management has been practised in Britain for at least 6000 years. All our native broadleaf will regenerate in this way.
The Product:
The charcoal lights easily and heats up quickly allowing you to start cooking your food after 10 minute. You will not need firelighters or fuel.
Environmental Details:
In 1992, we used 52,000 tonnes of barbecue charcoal. 98% of this charcoal was imported and most came from tropical and mangrove forest. Here timber is often extracted with little provision for regeneration. In buying this product you are helping to avoid such destructive use of tropical timber and encouraging positive management of our native woodlands.
Lighting Instructions:
This charcoal will light without the use of lighting blocks or any additional fuel. Simply roll a small amount of charcoal up in a piece of newspaper and light it. Once lit, add charcoal as required. The charcoal becomes hot very quickly and will be ready to cook on in about 10 to 15 minutes 
expand_less
expand_more
Customer Reviews