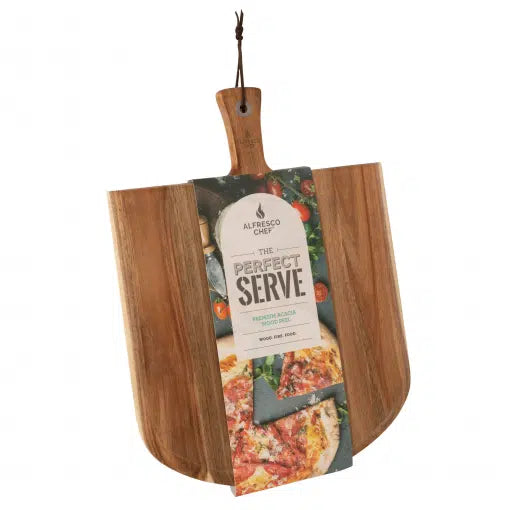 14" Acacia Wooden Pizza Peel - by Alfresco Chef
£21.99
Acacia in the pack to get your pizza safely to and from the oven!
14'' Acacia Wood Peel with a smooth and tapered edge.
Specifically designed to allow pizzas to be transferred to and from the oven with a flick of the wrist!
Not only for prepping, transferring and serving pizza, this stylish multi-purpose board can also be used for serving all types of food.
expand_less
expand_more
Customer Reviews