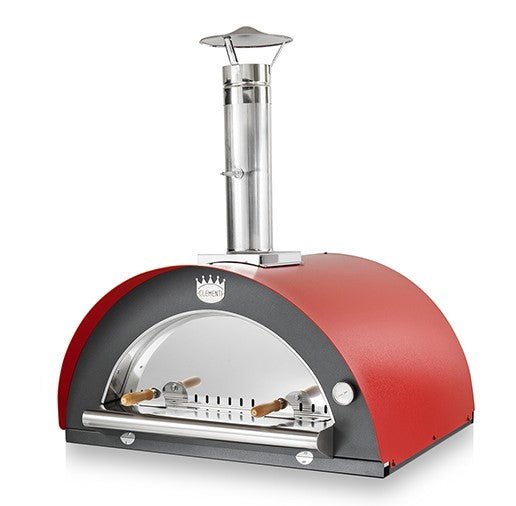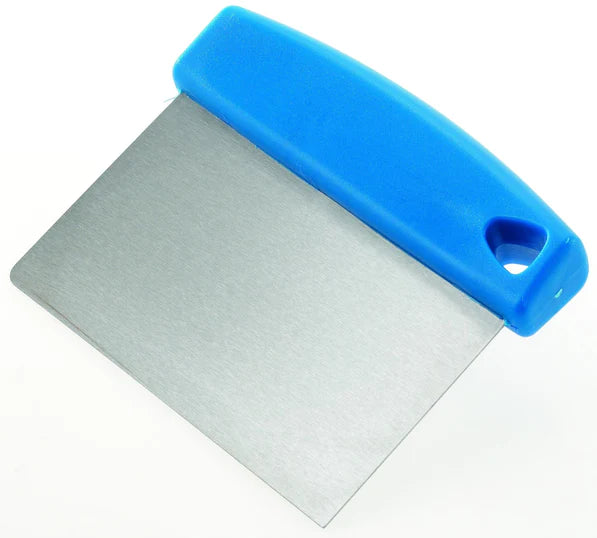 SALE - Clementi Family 60 x 80 Wood Fires Pizza Oven
From £1,390.00




FREE DELIVERY
FREE GI Metal Pizza Set - 4 Piece and Dough Cutter
Clementi FAMILY 60 x 80 Wood Fired Pizza Oven 
Rosso Red AVAILABLE  -  ! Only one available !
The Clementi FAMILY Pizza Oven is a fantastic way to entertain family and friends. Built from the highest grade materials, Clementi strive to improve on its products where they can, having introduced Scamotek insulation board under the refractory tiles, this greatly improves the performance of the FAMILY. Coupled with the thick layers of wool-rock insulation surrounding the top of the oven, heat is retained for much longer than its competitors for long cooking times. Perfect for roasting a joint of meat! The FAMILY is also easy to install. Simply place the oven on a suitable platform, attach the flue and light up some wood and get cooking!
Another Clementi innovation to the FAMILY is the unique direct air system that allows the flames to better follow the curve of the roof giving you additional wood economy and great heat efficiency across the whole oven, cooking your pizzas or other foods more evenly. The log holder, sitting to the left where the direct air feed is, can be easily moved with the included rod, making after cooking clean up much easier. The built in thermometer gives you accurate indication, so you know when the oven is up to temperature and ready to cook! Available in 3 colours you can mix and match options to best suit your style. The optional glass door gives you the sublime view of your pizza, breads and cakes as they cook to perfection.
 Technical Details:
Fuel type:

   Dry Kilned Seasoned Wood
Construction: Powder Coated Steel, some stainless steel section
Dimensions inc. flue pipe (HxWxD):  1095 x 1000 x 870mm 
Cooking Area:   80 x 60cm
No. of Pizza:   3 to 4 pizza's
Weight:   112kg's
Oven door:   Stainless Steel
Flue Exit:  Top, 5" dia
Maximum cooking temperature:   450-500°c
Insulation Type:   Rock wool full surround, Refactory cooking tiles and scamotek™  insulating fibreboards under cooking tiles
Available in 4 colours: Grey, Red, Copper and Stainless Steel.
FREE GI Metal Pizza Set - 4 Piece
4 Pieces boxed:-
Aluminium alloy wall bracket holds up to 3 peels 41.5x8cm
Aluminated steel rectangular - peel head 32 x 30, total length 183cm
Aluminated small round head peel 20cm head, total length 139cm
Rotating brush, brass bristles on wooden support aluminium handle total length 127 cm
Weight 2.41kgs
expand_less
expand_more
Customer Reviews