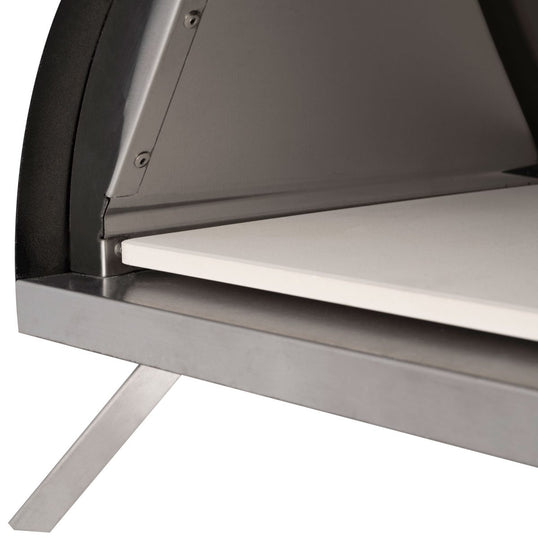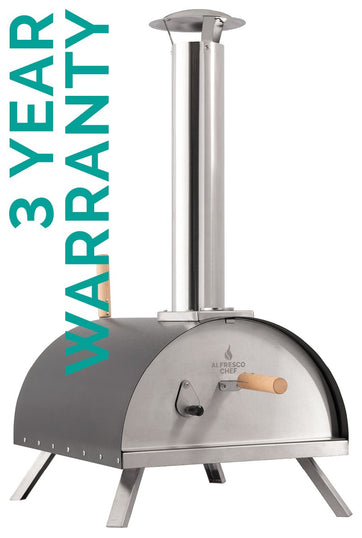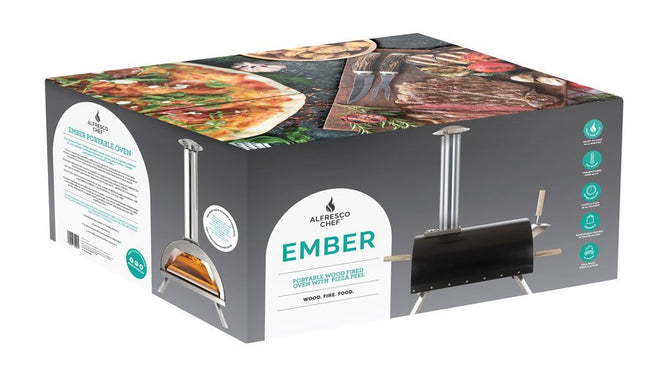 Ember Wood Fired Oven by Alfresco Chef
£189.00
IN STOCK Includes free box of Ember fuel
Portable Wood Fired Oven with Pizza Peel
The Alfresco Chef Ember portable wood fired oven is a great addition for your home and outdoor cooking, giving your family, friends and guests the fullest flavours.
The Ember is great for delicious pizzas but you can roast, bake or sear a range of different foods too.  From wood fired pizzas to succulent meats, seafood and vegetables, it can do it all.
The Ember portable wood fired oven has been designed with ceramic insulation to maintain temperature evenly throughout the cooking process. The Ember heats up in just 10 minutes and reaches temperatures of over 400°C. Perfect for pizzas, roasts, baking and searing. Guaranteed authentic wood fired flavour with every bite!
Compact and easy to assemble, the Ember portable wood fired oven features foldable legs, removable chimney and 12 inch pizza peel to get your pizzas safely from oven to table.  It's the ideal oven for outdoor events, camping, festivals and great days out with wood fired food.
The Ember portable wood fired oven is versatile, fun and really easy to use, making it ideal to transport to outdoor events such as camping, days out, festivals and parties.
Features include:
Aluminium pizza peel for loading dishes
Ceramic insulation
Cordierite stone tile (removable for cleaning)
Assembly and instruction manual.
Height: 82cm
Width: 49cm
Depth: 55cm
Mouth Height: 14cm
Mouth Width: 35cm
Total Weight: 16kg
Your oven comes with a step by step assembly guide, user manual and of course the peace of mind of our three year warranty.
Browse our Alfresco Chef Accessories
Make pizza night a fun experience and let your mini pizza chef take charge of the kitchen!
expand_less
expand_more
Customer Reviews