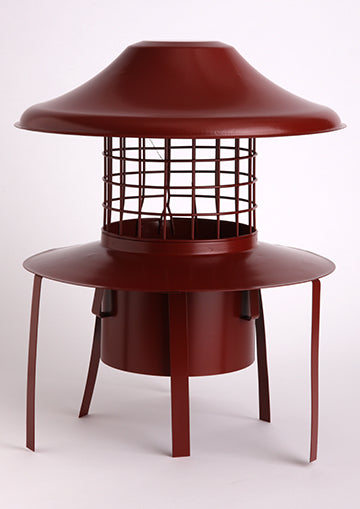 Euro Pot Hanging Cowl - 5"
From £97.00
A chimney cowl created to prevent birds, vermin and debris from entering the chimney. It also protects against rain coming down the flue liner.
It is fast becoming the installer's chimney cowl of choice. Attaching straight to the flexible flue liner it saves time. Quick & easy installations mean less time spent on site.
It was designed with sweeping in mind. Our Euro Pot Hanging Cowl ensures the brush pushes against the mesh all the way to the top meaning that there are no untouched areas. Therefore this does not allow the build-up of soot. As a result what it collects along the way is forced out of the sides.
Material:  Stainless Steel
expand_less
expand_more
Customer Reviews