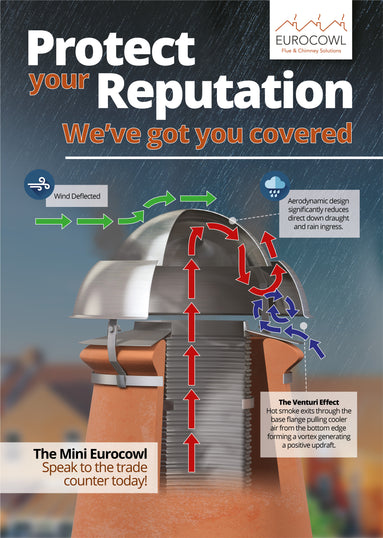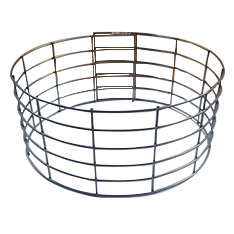 5" Mini Hanging Cowl - Black
From £20.00
The Mini Hanging Eurocowl is the complete chimney cowl!

You receive all the benefits of the Mini Hanging Cowl and the Euro Pot Hanging Cowl in one. Anti-downdraught, birdguard and rain protection straight onto flexible liner.
"The Mini Eurocowl is the answer to all your chimney problems. It comes with an added specialism in dealing with downdraught issues. Deliberately designed to cure smoky fireplaces & stoves. It does this by directing wind across the chimney pot as opposed to down and into the flue. Whilst enabling the harmful emissions to escape freely out of the top. See diagram on the right.
The design also protects the chimney from rain. The dome top covers standard chimney pot openings. As a result the rain will run down onto the flange and away from the flue. As opposed to coming down the flexible flue liner. Driving rain from the side is kept to a minimum with the outer skirt protecting the sides. A bird guard mesh is available separately to prevent smaller birds from entering."
Made from 316 stainless steel, it is fixed to the flue liner through two sets of jubilee bands.
expand_less
expand_more
Customer Reviews