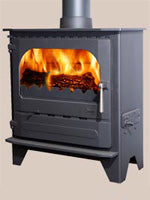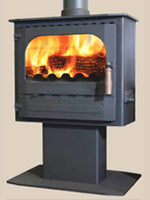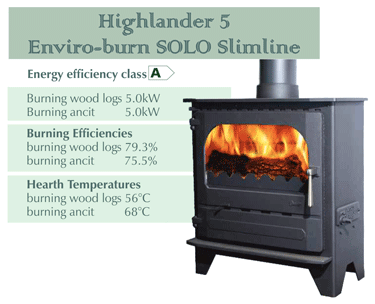 Dunsley Highlander 5 Enviro-burn Stove
£1,506.00
Woodburning Multifuel stove
Enviro-burn combustion and airwash supply mean a clear view of the flames.
HETAS approved
The Highlander 5 is a free standing Woodburning Multifuel stove approved to burn wood logs in smoke control areas. The appliance is constructed from 4 and 10mm steel and cast iron. It incorporates both rear and top flue outlet. The firebox is lined at the sides and top by "800Kq/m3 density ceramic fiber refractory boards" and comes with a black metallic finish.
The 5 is also available with the new Square Glass (SG) window, in a range of colours and with a 'solo' door for a more contemporary look, in a slim-line format and as a Pedestal design, please see below left. A rated for energy efficiency.
expand_less
expand_more
Customer Reviews