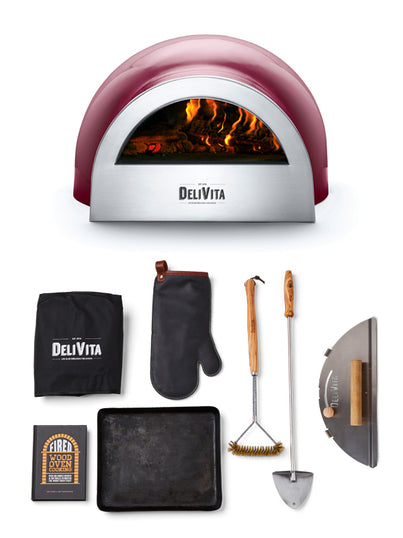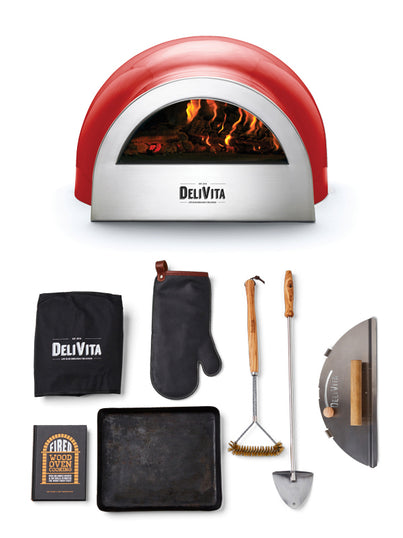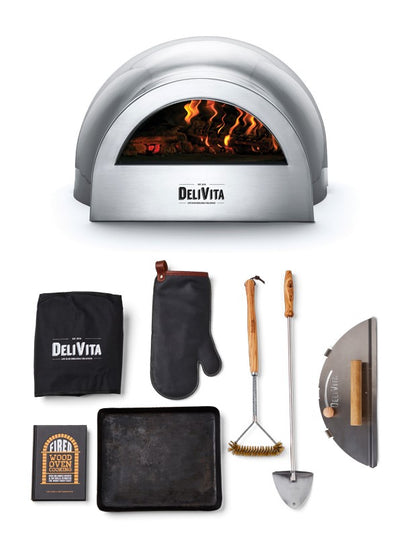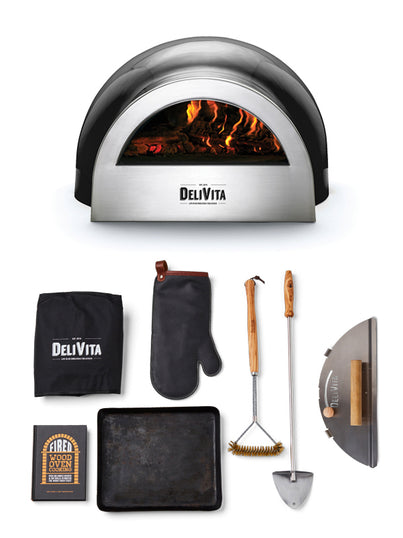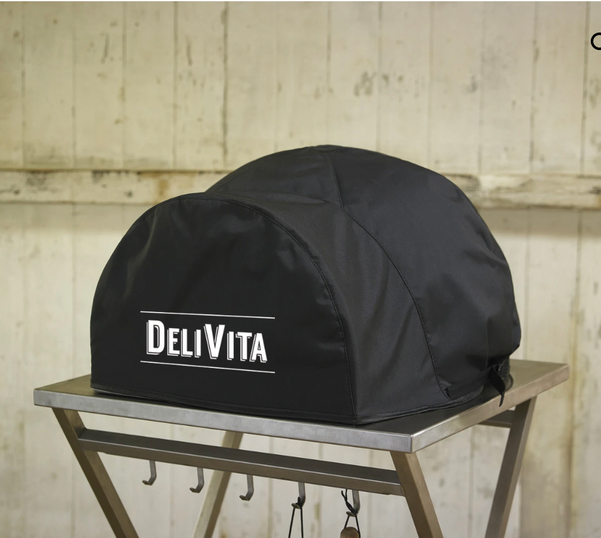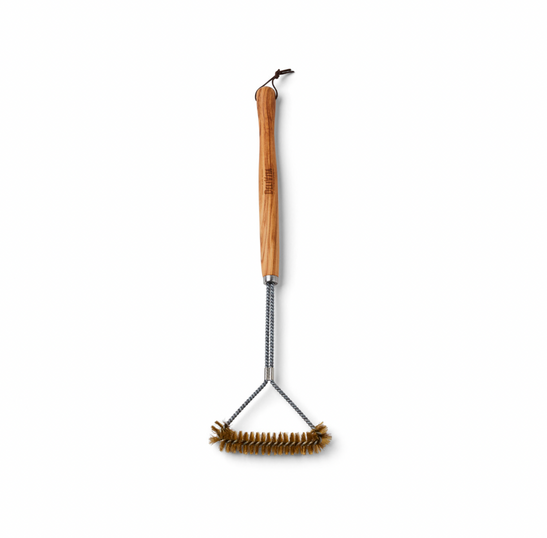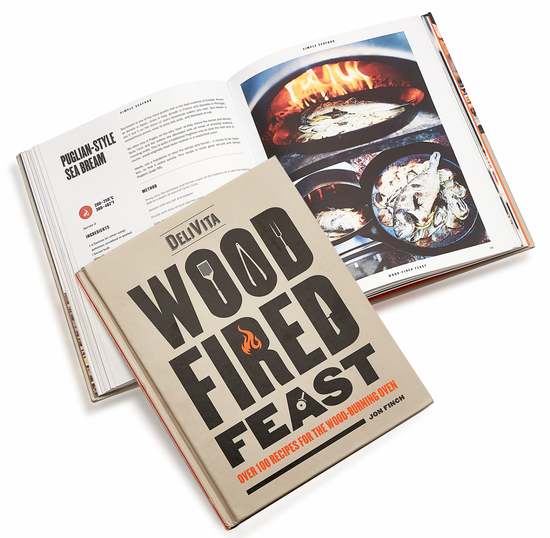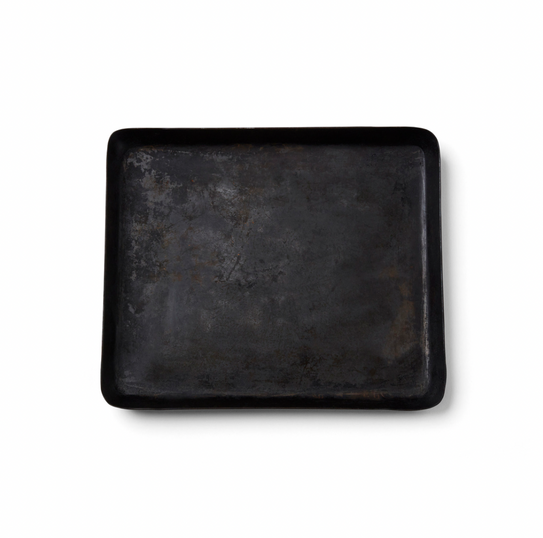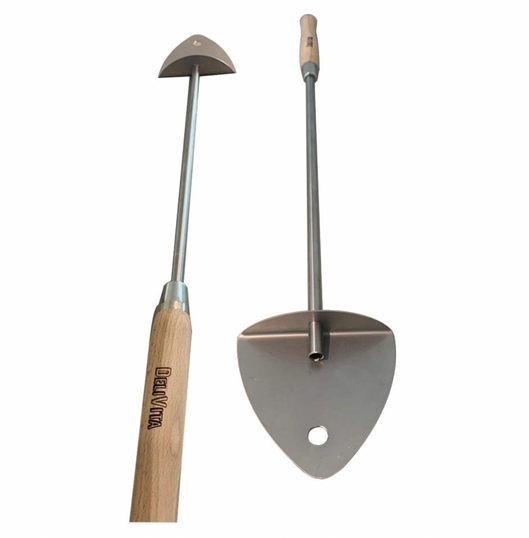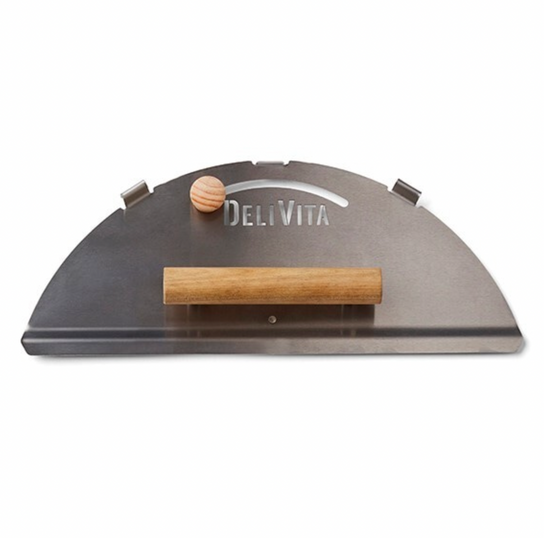 DELIVITA WOOD FIRED COLLECTION
£1,795.00
FREE Delivery
FREE Bag of pizza wood/fuel included
WHAT'S IN THIS COLLECTION?
All Weather DeliVita Oven Cover - Made from fibreglass and stainless steel, your DeliVita wood-fired oven will resist rust to provide years of use, but if you want to keep yours pristine for longer then the All Weather Cover is the perfect partner for your oven.
Oven Brush - The DeliVita handmade oven brush to keep your wood-fired oven base perfectly clean and in great condition.
Leather Glove- Made by hand and using carefully selected sturdy Italian buffalo leather, our luxury DeliVita leather glove is extremely flexible and comfortable to wear. They are made to help take hot items out of the DeliVita wood-fired oven and have been tested to sustain >250C.
Fired Recipe Book - 'Fired' by Jon Finch and Ben Merrington is a recipe book purely focusing on the beauty of cooking using a wood-fired oven. Over 100 simple recipes and top skills to master the wood fired feast – all cooked with a DeliVita oven!
Black Iron Dish - The Black Iron Dish is the perfect companion for your Sunday lunch or lazy summer BBQ
Prod & Blow - Metal prodder / blower helps you manage a perfect burn in the DeliVita wood-fired oven.
Oven Door - This stainless steel oven door will transform your DeliVita wood-fired oven, allowing you to smoke, bake and roast!
The Oven - Beautifully designed versatile ovens offer superb performance and weighing only 30kg are portable to enjoy anywhere. Crafted by hand and featuring a traditional clay interior, our ovens take time to create to our exacting standards. You can add oven with your choice of the colour with this package.
Curing Starter Pack - This product is only available as part of our oven bundles.
 Checkout other offers:
expand_less
expand_more
Customer Reviews